Fostering impact driven Growth
In the dynamic world of entrepreneurship, the path from idea to a thriving business demands more than a brilliant concept.
The African entrepreneurial landscape is one with unique challenges. In Nigeria and across the continent, aspiring business owners face a myriad of obstacles, from limited access to funding and markets to regulatory complexities. The failure rates of startups in Nigeria, like in many African countries, have been historically high, with statistics indicating that a significant number of new businesses do not survive beyond their first few years.
We believe that collaboration, support, and information are some of the major keys to building an enabling environment for all types of businesses to succeed. Corpus BDS is actively working towards addressing these challenges. In Nigeria, where entrepreneurship plays a pivotal role in economic growth of young people, we are dedicated to providing essential support and services to budding entrepreneurs and established businesses alike.
Events, Trainings, Insights
Our approach involves offering comprehensive business development solutions, strategic planning, and innovative technology support. By equipping entrepreneurs with the knowledge, resources, and networks they need, we aim to increase the chances of business success. Furthermore, we engage in initiatives that promote collaboration and knowledge sharing among entrepreneurs, fostering an environment where business ideas can thrive.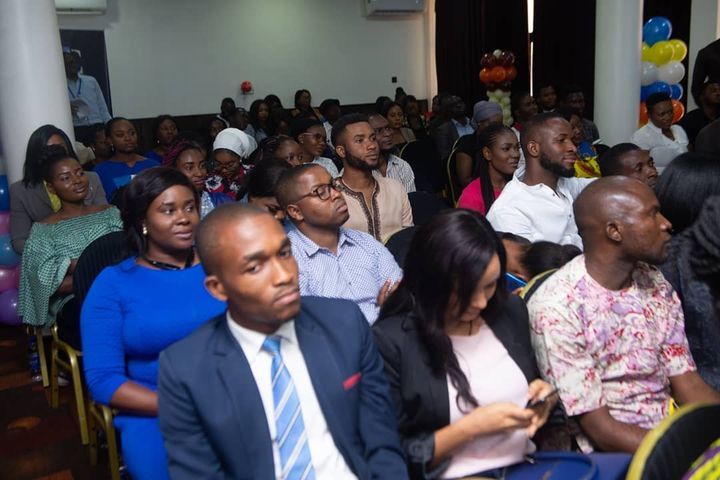 Global Entrepreneurship Week Abuja 2018
Global Entrepreneurship Week Abuja 2019
Educonnect Workshop 1.0: Our Education, take a stand
Corpus Hike for Entrepreneurship
Style Temple BDS Training
Startup Support Free BDS Consultation
Recognizing these three pillars as indispensable to nurturing business growth, especially in regions like Nigeria and across Africa with unique challenges, we facilitate an environment where entrepreneurs can thrive.
The strength of collaboration lies in its ability to amplify individual strengths. By bringing together diverse talents and perspectives, it fosters innovation and problem-solving. Strategic partnerships and networking opportunities encourage entrepreneurs to connect, creating a synergistic environment where ideas flourish. Together, entrepreneurs can achieve more than they can individually.
In an age where knowledge is power, access to the right information is vital. We recognize the significance of information in equipping entrepreneurs to make informed decisions. Valuable insights, market research, and industry trends are offered to help entrepreneurs stay ahead. Our initiatives focus on knowledge sharing and capacity building, ensuring access to the latest information and best practices.
Entrepreneurship can be isolating, filled with ups and downs. Unwavering support is crucial. We provide the guidance, mentorship, and resources entrepreneurs need to overcome obstacles and navigate business complexities. Whether it's assistance with business planning, access to funding, or mentorship programs, our goal is to bolster entrepreneurs at every stage of their journey
Taking part in Africa's most
Impactful Initiatives
Working on something amazing, we would love to be a part of it.
Get in touch today
Corpus Business Development Service Limited is a Creativity Support Hub, focused on providing technical assistance to Entrepreneurs, Startups and Corporate Organizations
info@copus.ng | +2349162785477